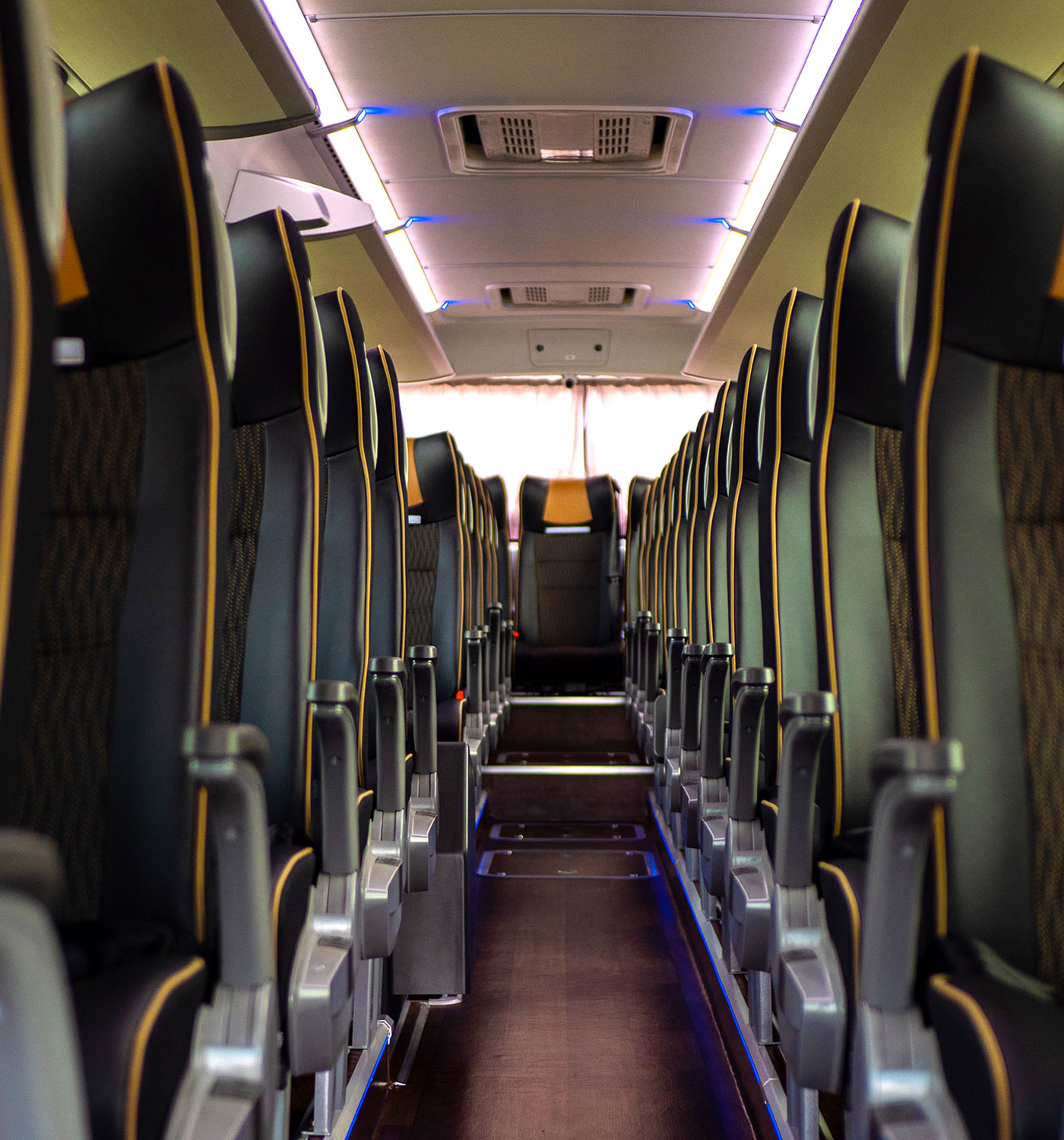 Additional luxuries include USB charging ports, foldable food trays, personal & cargo storage, restroom, & refreshments.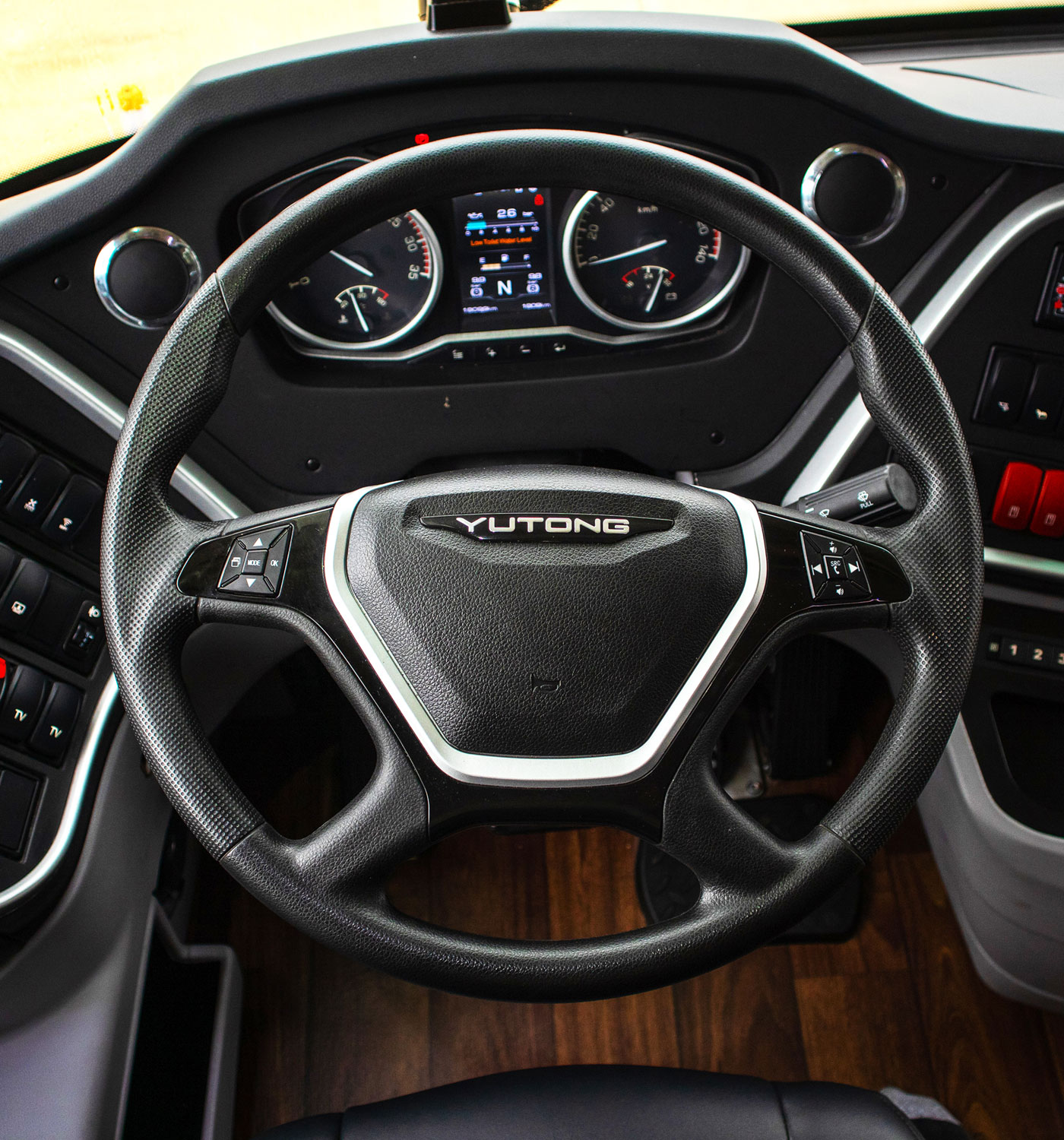 Our buses are equipped with impact prevention technology, interior and exterior CCTV cameras, and seatbelts for the safety of all passengers.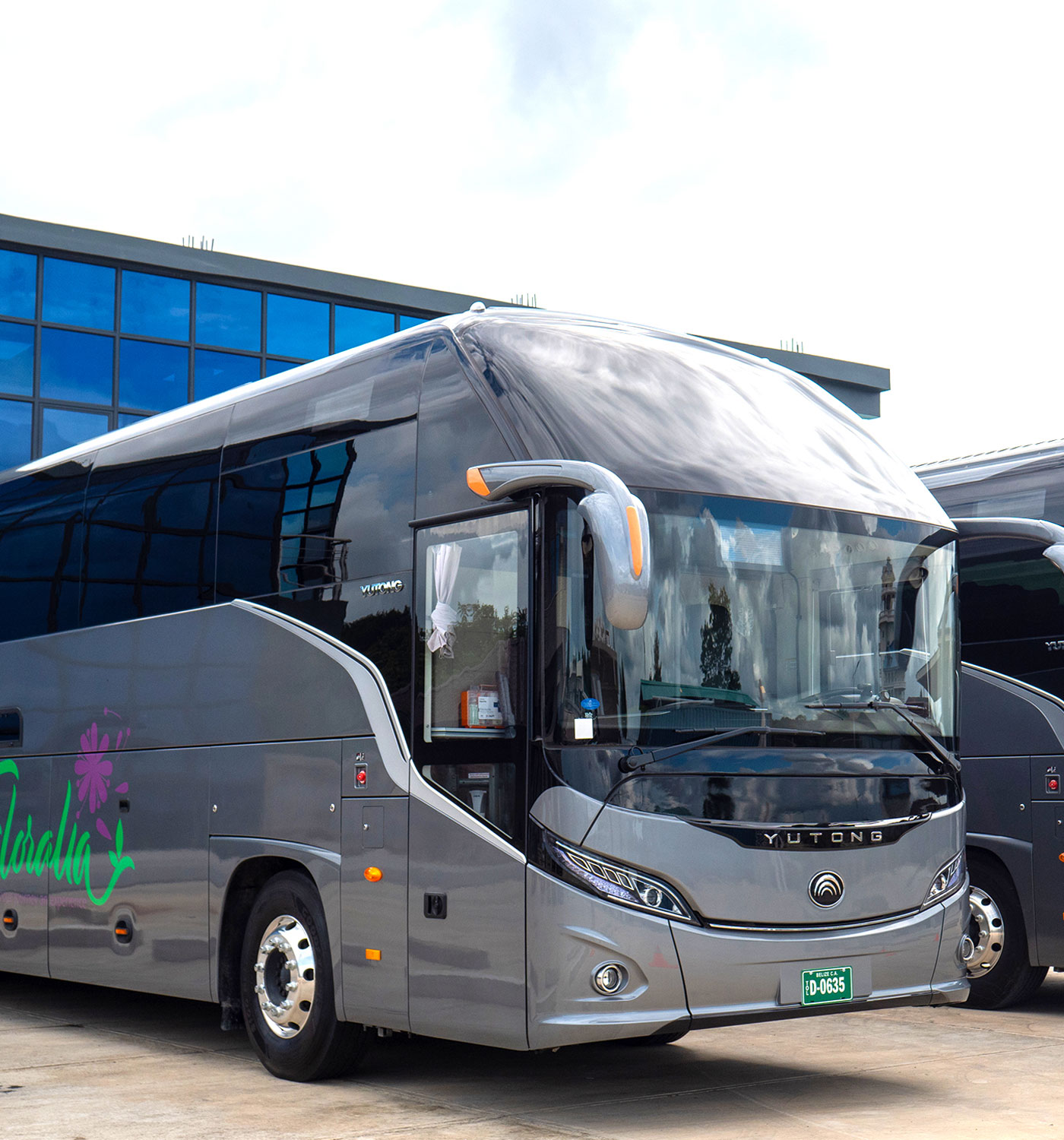 Travelling with us means riding in a climate controlled cabin, personal reclinable seats with headrests, and onboard video entertainment.