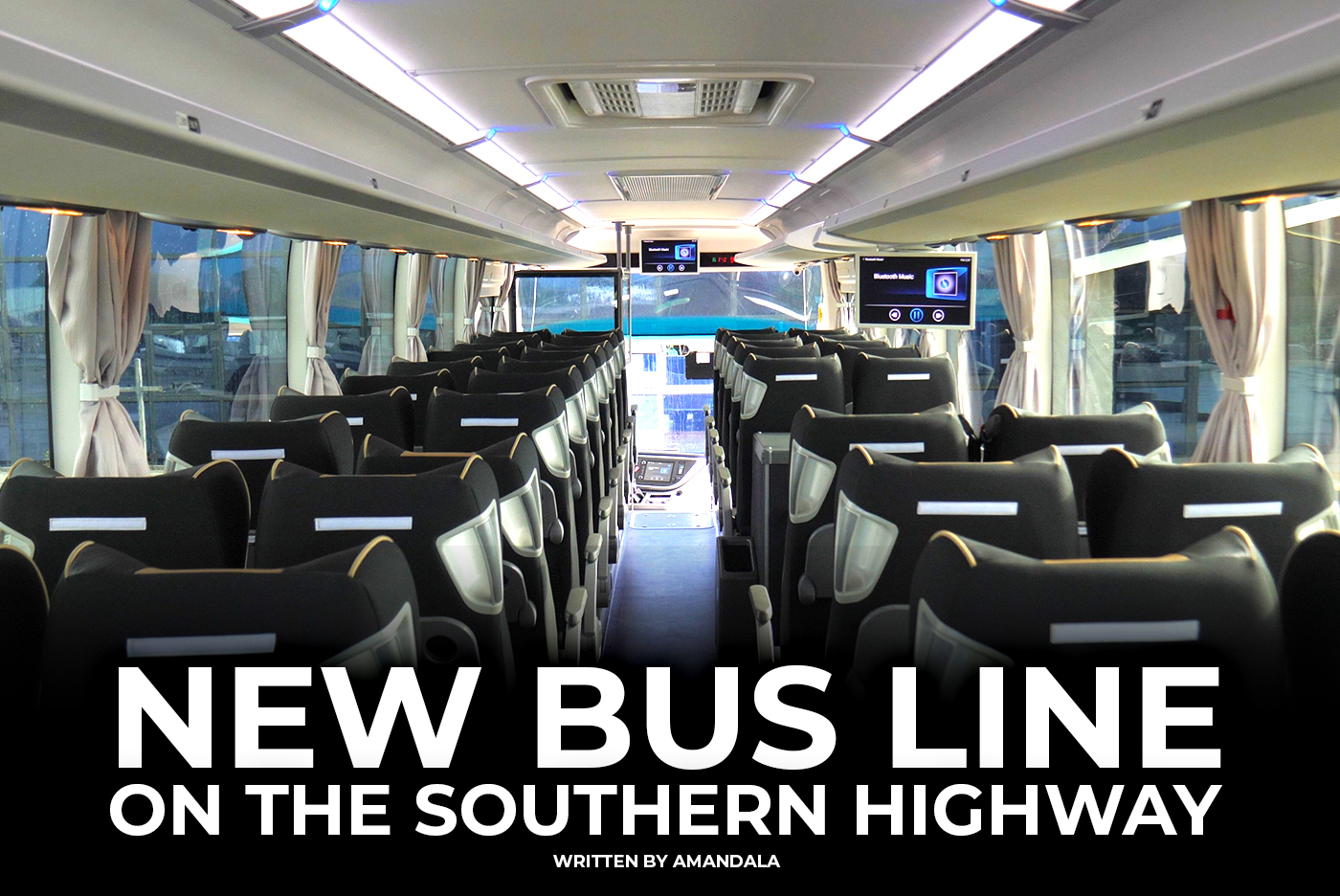 New bus line on southern highway
Starting December 6, 2021, a new, luxury-bus line bus will join other public buses in shuttling passengers along the route between Belize City and Punta Gorda.
Derrick Garcia and Marvin Vanzie, the co-owners of this new bus company, Floralia, are aiming to establish a new standard in the bus industry of Belize. Initially, they will be deploying two novel buses, equipped with air conditioning, audio and visual entertainment, comfortable seating, charging ports, and an onboard restroom, as well as automated ticket sales via devices that will record time of purchase and the length of each passenger's journey. The buses will be manned by uniformed staff who will be trained in rendering first aid, customer service, key conflict de-escalation, defensive driving, and emergency preparedness.
Garcia and Vanzie said that, after having an initial discussion, they researched the market and conducted a feasibility analysis to determine if the venture would be profitable. Based on this, the owners decided to follow through with investment in the enterprise.
"It was just two friends talking about possibilities, and it came to mind that, you know, public transportation could be a lot better in Belize. It was just a passing comment, and then I sat back on my computer. I started to run the numbers and started to ask a couple of questions to some manufacturers outside of Belize, and then the Excel sheet started to show that yes, this is a possibility," Vanzie explained to local reporters.
In reference to other bus lines with routes along the Southern Highway which may lose customers due to Floralia's entry into the market for public transportation, Vanzie said, "I think that in any industry competition is healthy, as long as it's fair. I know that there might be people who might not be content, but at the end of the day I think it'll be something where people could look and say, you know what, if they can do it why can't we."
The Minister of Transport, Hon. Rodwell Ferguson, has welcomed the entry of the new bus operator and noted that it has been a long-term goal of his and his department to elevate the standards of the bus industry. Minister Ferguson issued a call to action to all other bus operators — claiming that they too must improve their standards to provide commuters with top-tier bus services. In a public statement, Minister Ferguson stated, "I want to challenge other bus operators, to better suit the way the country is going, to try and improve our transportation industry."
One initiative of the Ministry that is geared at optimizing efficiency within the public transportation sector is the introduction of 10-year-permits, which will allow operators enough time to pay for it. He further implored small bus owners to join forces so that they may bolster their services and improve profitability.